I recently returned home to Texas after a family vacation in Utah. It was abundantly clear we were in a different climate when we had to add opening and closing windows to our daily routine.
In the mountains during summer, where the high temperatures usually stay in the low 80's, and it cools down into the 50's at night, air conditioners are rarely added to homes. Natural ventilation is a way of life there.
Yes, of course, we have windows that open in our house in Dallas, but do we open them? Hardly ever.
There might be three days a year when the humidity is low enough, the temperature is just right, and the pollen is not blowing through the air that we can actually enjoy opening our windows. Unfortunately, that leaves us to rely on mechanical ways to get fresh air into the house and pollutants out.
Could Your House Be Making You Sick?
According to a report by the Environmental Protection Agency, the quality of indoor air is three times lower than the air outside. Considering that many of us spend over ninety percent of our time indoors, we better start paying attention to the quality of our air before it starts affecting our health.
Obvious sources of pollutants might come to mind such as mildew, mold, bacteria, viruses, household cleaners, smoke, paint, and solvents because you can smell them and see them. However, poor indoor air quality is sneaky and can't always be detected by your nose.
Did you know your furniture, carpet, and wallpaper could be making you sick?  Dust mites, pet dander, asbestos, pesticides, herbicides, pollen, carbon dioxide, and carbon monoxide are all enemies of air quality and can be dangerous for those sensitive or allergic. It seems we need a multi-prong approach to tackling indoor air quality. Let's rally the troops and get busy.
Begin improving the quality of air in your home today with these five essential tips.
This post contains links to products we love. If you chose to purchase them, it does not increase the cost to you, but we may receive a small commission in return.
 1. INCORPORATE HOUSE PLANTS INTO YOUR HOME
Houseplants can be effective natural air purifiers. Through photosynthesis, plants convert the carbon dioxide we exhale into fresh oxygen. They can also remove toxins from the air we breathe. And, frankly, they are lovely to look at and can contribute to your overall mood.
The following nine houseplants are great natural purifiers and are known for their ability to remove the pollutants ammonia, benzene, formaldehyde, trichloroethylene, and xylene from indoor air.
Aloe Vera
Bamboo Palm
Boston Fern
Dracaena
Ficus/Weeping Fig
Garden Mum
Peace Lily
Snake Plant/Mother-in-Law's Tongue
Spider Plant
 2. PROPERLY UTILIZE WINDOWS, DOORS, AND SKYLIGHTS
Choose windows and doors that bring in daylight and fresh air, and don't block the airflow coming in from your windows with heavy drapes or furniture.
You can greatly improve and increase indoor air circulation by opening windows and doors during the day. Opening windows in different rooms will create a great cross flow of air circulation.
Skylights can improve ventilation and remove excess heat, moisture, odor and other indoor pollutants. Opening skylights and windows at the same time will allow warm stale air to rise and escape through the roof while fresh air will come in through the windows.
3. EMPLOY THE USE OF FANS, VENTS, AIR CONDITIONERS AND DEHUMIDIFIERS 
Install exhaust fans, especially in the kitchen and bathroom. They can draw air and moisture inward and improve outdoor ventilation, prevent humidity from taking over your house, and remove contaminants from the air.
When you get ready to cook on your stovetop or range turn on the exhaust fan five minutes before you begin. This ensures that air is moving and the flow is ready to remove the steam and odors from the cooking area.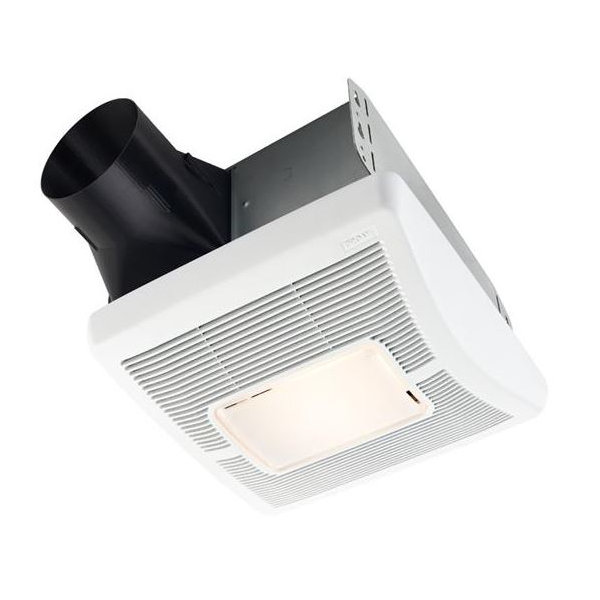 If you don't already have one, consider ins
talling an attic vent. Air can become trapped and stagnant without proper attic ventilation. That air can then penetrate the attic floor and affect the air quality of the entire house.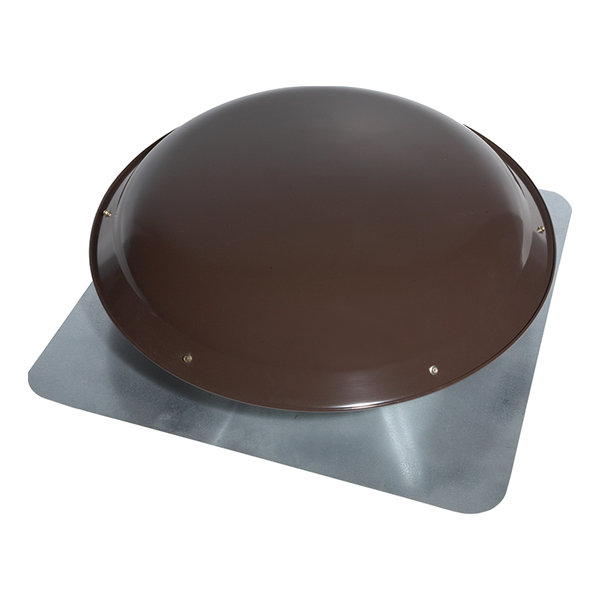 Run ceiling fans, window fans or oscillating tower fans like this one by Lasko to ensure continuous air circulation.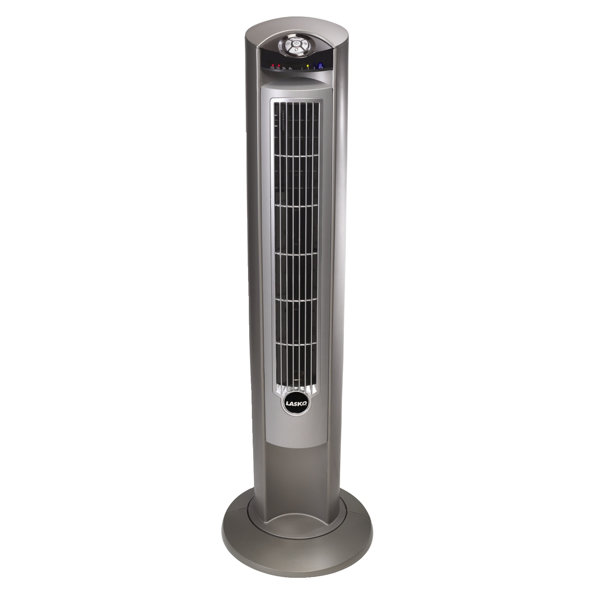 Additionally, dehumidifiers or portable air conditioners can help remove moisture from the air in a room. Less humidity makes a room feel more comfortable and the air more breathable. Mold spores thrive in moist environments and can cause respiratory allergies, so removing humidity from a room can help control mold.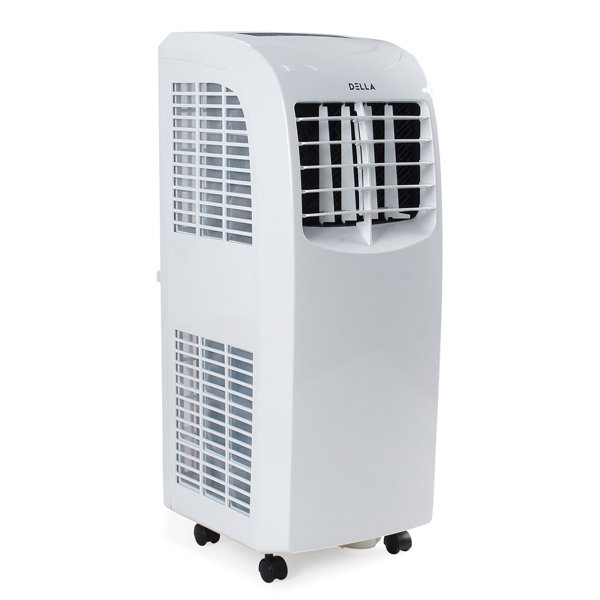 Clean the filter in your air conditioner regularly. Dirty filters can contain dust, animal dander and other particles, which can contribute to unhealthy air. As needed, enlist the help of a professional air conditioner maintenance company to provide routine maintenance like cleaning the condenser and evaporator coils, and replacing the air filter. Upgrade your filters to high-efficiency particulate air (HEPA) filters.
Friendly tip… add a monthly reminder to your calendar to remind you to change your HVAC filter.
4. USE APPLIANCES AND HEATERS SPARINGLY
Limit the use of devices and appliances that cause emissions, such as gas stoves and heaters. Also, make sure your gas stove is well-ventilated.
Ensure that your dryer is vented to the outdoors and that you keep the ventilation system free of dirt and lint. Dryer exhaust vents should be inspected and cleaned (or replaced) at least once a year depending on the
size of the household and dryer usage.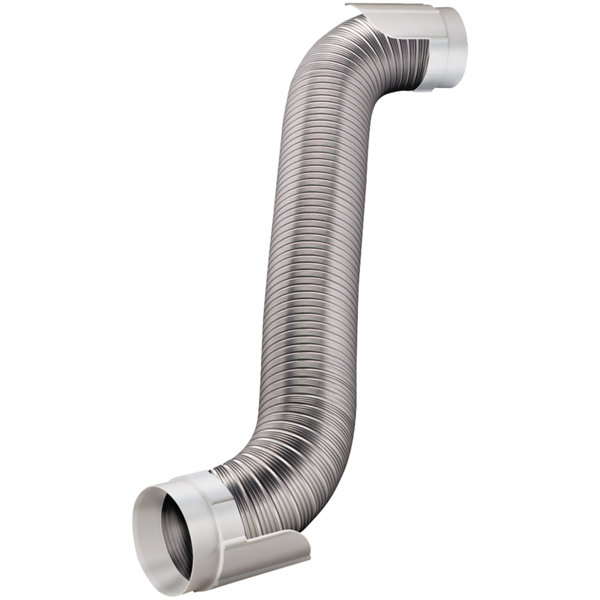 5. KEEP A CLEAN AND ODOR-FREE HOME
Keep your home and vents clean of dust, dirt, and mold as they can cause or contribute to allergies and health problems. Frequently remove the covers of your air registers and vacuum around the openings to get rid of dust buildup. Keep carpet, hardwood, tile floors and furniture clean to remove built-up dust and debris. A sterilizing bagless robotic vacuum can vacuum, sweep and sanitize your floor all in one step.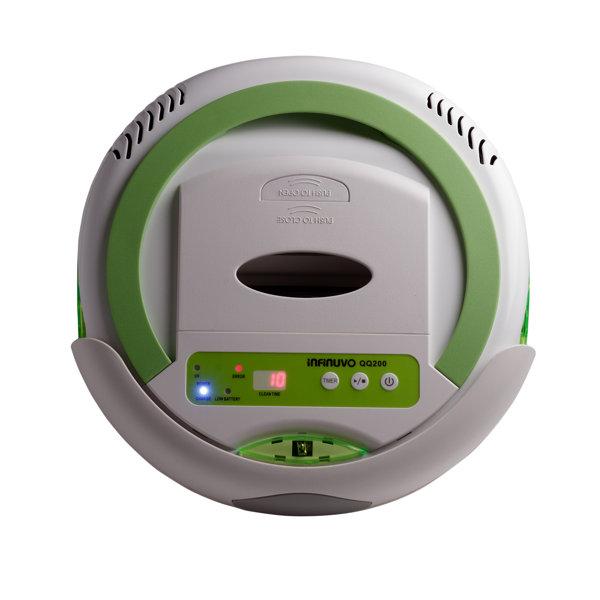 Avoid using cleaners and other chemicals that emit noxious fumes, in a closed area. Consider switching to "green" cleaning products. Eco-friendly cleaning products clean your home naturally and don't leave a chemical residue that can harm your family. Baking soda is a great non-toxic room deodorizer. It can be sprinkled on carpets when vacuuming to absorb odors, can be added to your garbage disposal to remove odors, and used in your refrigerator to absorb food odors.
Other suggestions include:
Avoid smoking indoors
Keep a lid on scented candles
Use craft supplies in well-ventilated areas
Keep trash covered
Remove shoes at the door
Minimize air freshener use
Test your home for radon
Use carbon monoxide detectors
Fix water leaks
Wash bedding weekly in hot water
Invest in your family's health by making proper air quality a priority in your home. Begin creating a space that's free of toxins and pollutants, hazardous chemicals, stagnant air, and poor ventilation. Your family will thank you for it!
If you want some more ideas for improving your home environment, hpd architecture + interiors can help. Just give us a call at 214.751.2304.
Follow hpd architecture + interiors on Facebook and Instagram.
Want to save this article for later? Pin it!