Tornadoes, hurricanes, fires, thunderstorms with damaging hail … unfortunately, they're part of nature. Here in Texas, we experience dangerous weather every year. In fact, the month of May is the most active month for severe storms across the region. We become quite accustomed to having our modern conveniences at our fingertips that even a minor upset to our normal routines, such as losing power for an extended period or being forced out of part of our house due to storm damage, can upset the whole family.
Do you have an emergency preparedness plan with supplies in place in case a disaster strikes? Put a plan in place today so you can weather the storm and get back to normal as soon as possible! The information below can help you create a plan and organize your supplies so if the worst happens, you'll be ready.
And while you're getting into emergency preparedness mode, consider downloading a weather app for your smartphone so you can be notified when severe storms are approaching or when tornado warnings are issued. A few top apps include: The Weather Channel, Tornado by the American Red Cross, NOAA Weather Radio, and Tornado Spy+.
This post contains links to products we love. If you chose to purchase them, it does not increase the cost to you, but we may receive a small commission in return.
Prepare a "MacGyver-like" toolkit for household emergencies
What if the power in your home to goes out (a storm, a compromised power line, etc.) or a water line that breaks? Prepare a "MacGyver-like" toolkit for household emergencies. The kit should include the following items, and any other that you think would be essential. Store the kit in an accessible location.
Here's a handy 12″ roll up toolkit option by Stalwart. And a portable rolling organizer by Keter.
Have an emergency backpack for each child
Encourage your kids to take some responsibility for their personal safety by assisting them in creating an emergency backpack. The backpack should include essentials your children might need if they find themselves in an emergency. The following are just suggestions. You should tailor the contents to fit your child's individual needs and revisit and adjust contents as they get older.
Flashlight or pop-up lantern and batteries
An emergency personal alarm on a keychain (in case your child gets separated from you)
A lovey or stuffed animal
A small blanket
T-shirt & shorts (or long pants for colder weather)
Tennis shoes (you don't want your child evacuating barefoot)
Underwear
Socks
Water bottle
A small snack (like granola bars, fruit snacks, etc.)
Toothbrush and toothpaste
Here's a prepackaged emergency first aid kit backpack. Just add your child's personal items to it.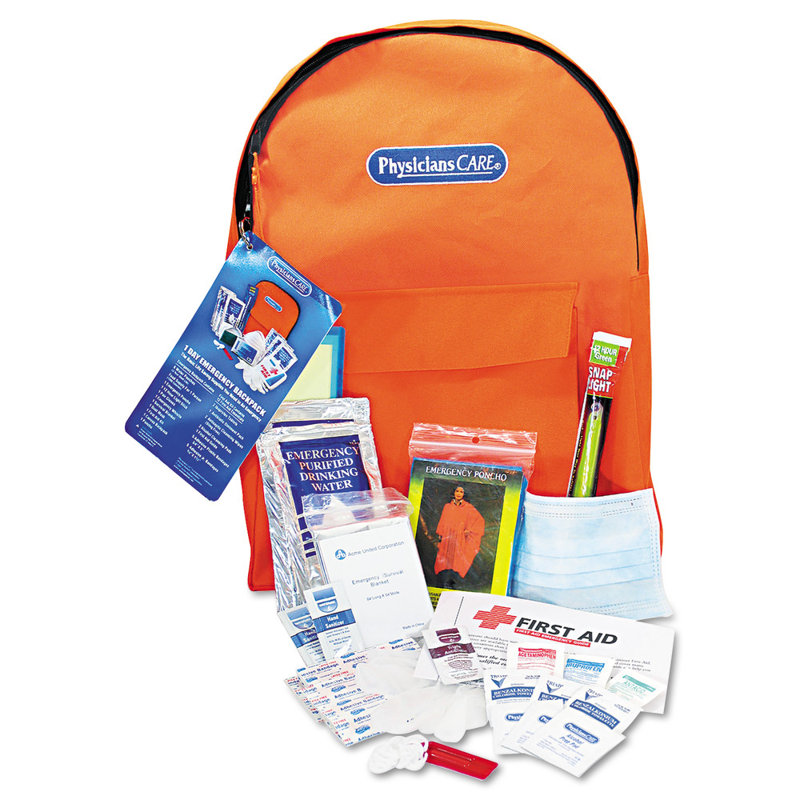 Add reminders to your calendar for you and your children to check the contents of their backpacks seasonally so you can replace clothing they've outgrown, or add items for winter (mittens, scarfs, etc.). You'll also want to throw out any outdated food or water. Make this an important task for your children so they can take ownership of the responsibility.
Portable fireproof/waterproof file box for important papers
Put your important paperwork like insurance, mortgage information, etc. in a portable fireproof/waterproof file box. You may need to access these important papers following a disaster and you don't want water, wind or fire destroying them.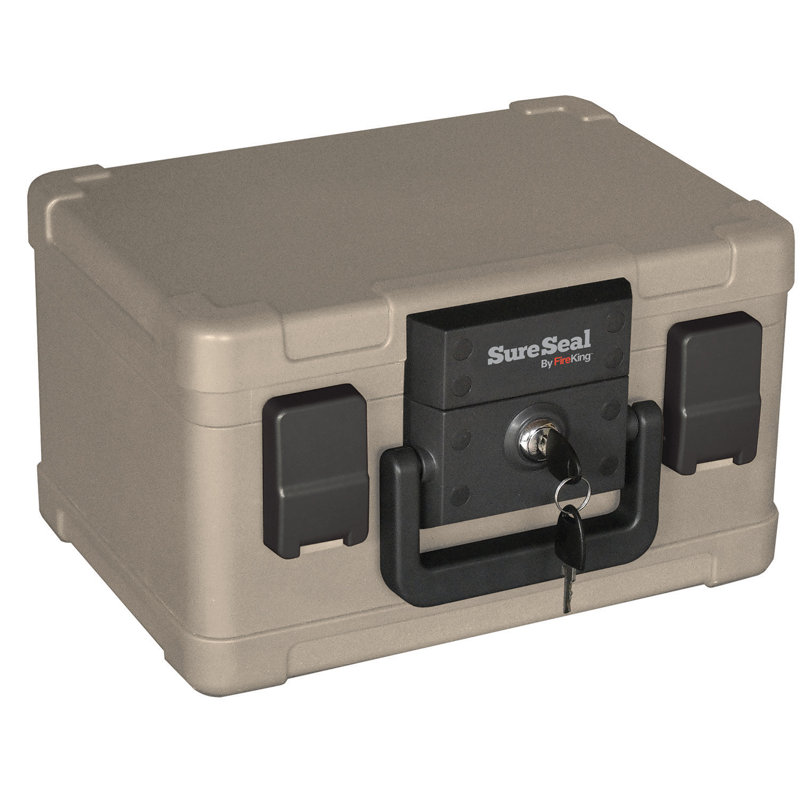 Pack a portable tote with your prescriptions, shot records and essential health records
Don't put your family's health at risk during an emergency and possible evacuation. Have prescriptions, shot records and essential health records stored in one convenient tote that you can grab-and-go if you are forced to evacuate for an emergency.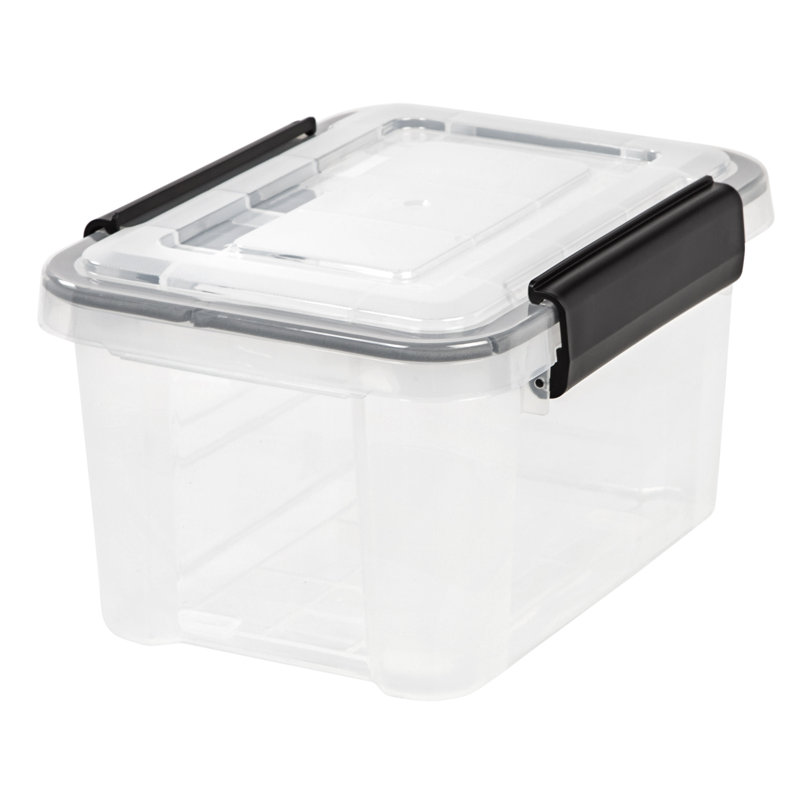 Additionally, you can download a free personal health record template to have a written record of your family's health information, or you can store the information on a smartphone using one of many available apps like Apple's Health app and GenieMD. Keep in mind though that you may not be able to access the Internet or get a cell signal on your phone during an emergency, so hard copy records are always a good backup.
Pack a disaster readiness kit
If you live in a tornado or hurricane zone (keep in mind that hurricanes can spawn tornado outbreaks), have a readiness kit packed and handy. A manageable-sized plastic tote with handles is a great storage option.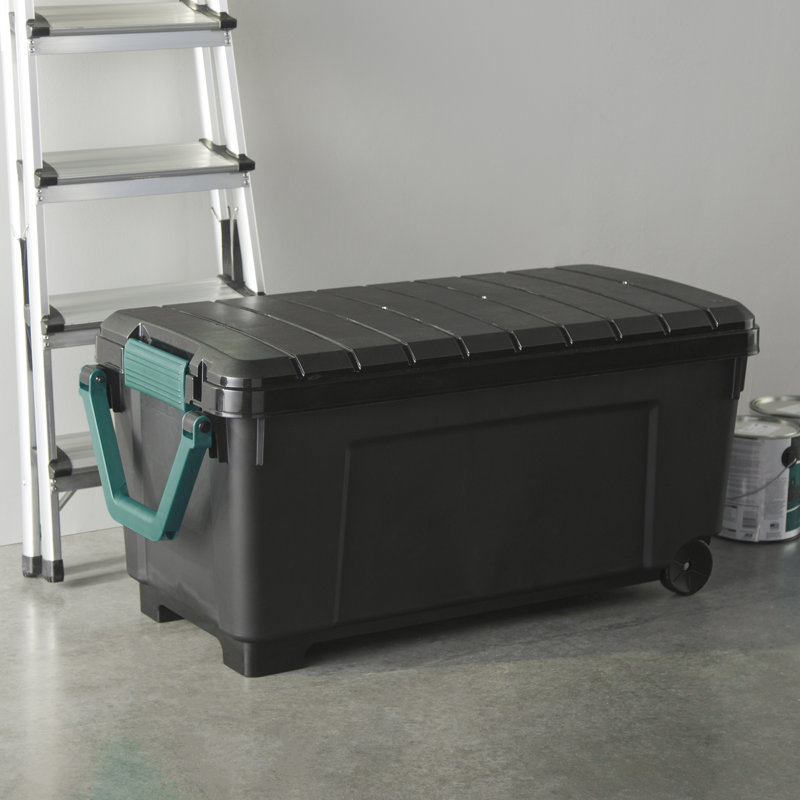 Make sure you and your family are aware of the signs of a tornado, how to stay safe when one threatens, and the best place to shelter in place in your home (if you can't evacuate).
Sign up for your community's warning system or pack a weather radio in your readiness kit and pay attention to weather reports.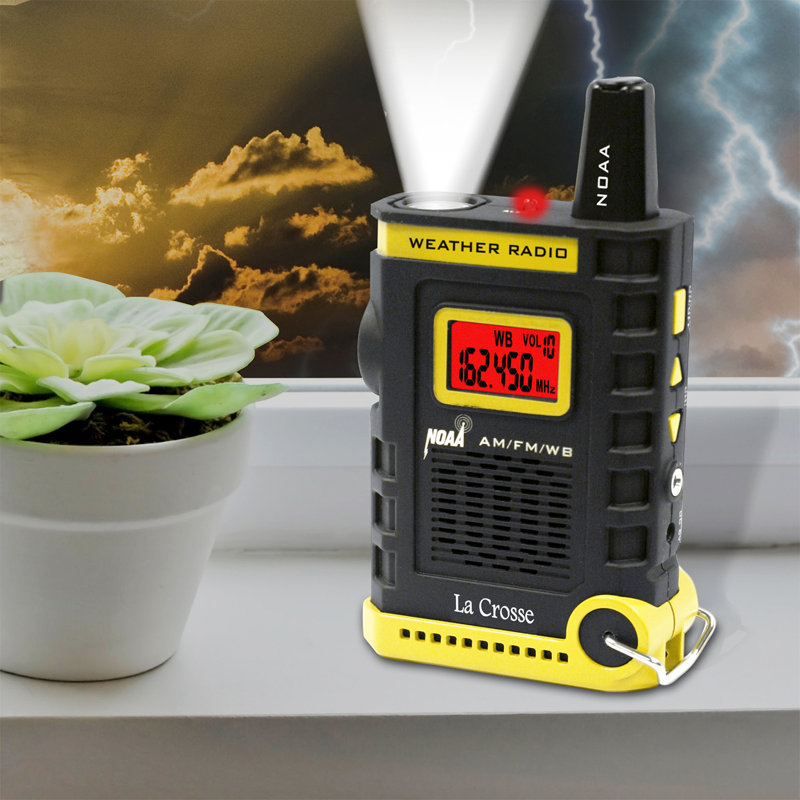 Here is a list of basic items suggested for a tornado/hurricane readiness kit:
Flashlight and batteries
Emergency candles
Lighter or waterproof matches
Multiple gallons of water
Canned goods and other nonperishable food and snacks
Can opener
Radio and batteries
Duct tape
Blankets
Work gloves
Bike helmets for kids and parents
Toothbrush and toothpaste for each family member
Toilet paper, baby wipes, and diapers for little ones
Local maps
Deck of playing cards
Cell phone chargers and extension cord
Dog collar with current tags and leash if you have a fur baby
Additionally, the Department of Homeland Security has a great list of disaster supplies. You can also purchase prepackaged survival kits online that are created specifically for hurricanes, tornados, fires, earthquakes, floods and winter storms. Simply search on "emergency kits".
Create an emergency exit plan
Does your family have a plan in place for the best way to evacuate your home during a fire, flood, tornado, etc.? Talk through these details as a family and create and post an exit strategy map (perhaps on the wall of your laundry room, or on the back of each bedroom door) so family members will frequently see it and stay familiar with it.
The National Fire Protection Association offers free escape planning tools and safety tip sheets. They even offer a free escape grid where you can draw a floor plan of your home.
If you have a two-story home, invest in an easy-to-deploy, kid-friendly, escape ladder and keep it upstairs. This ladder could make the difference between life and death.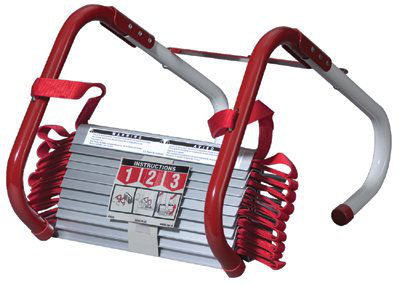 Don't wait until a household emergency or natural disaster is upon you. Prepare your family in advance and rest easier at night knowing you've got a plan in place and supplies ready to go.
If you want some more ideas for improving your home environment, hpd architecture + interiors can help. Just give us a call at 214.751.2304.
Follow hpd architecture + interiors on Facebook and Instagram.
Want to save this article for later? Pin it!